Exclusive: Future-Focused Finance Apps : finance app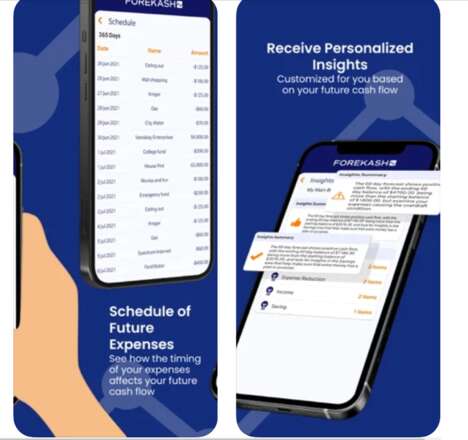 Forekash is a novel personal finance app that is looking to differential itself by offering a range of functions and services that focus on upcoming and future transactions, rather than tracking and compiling past transactions.
The app, which is available on the Apple App Store as well as Google Play, makes use of AI and machine learning algorithms to learn your spending habits, before predicting what financial implications these habits may hold for the future. By using mathematical data to assess future cash flow, the Forekash app aims to help users manage their finances by mitigating unpleasant surprises.
So sophisticated is Forekash's underlying technology that the company states that its finance app is capable of forecasting your cash balance up to one year in the future and providing you with customized insights and tips, all without infringing on your privacy and personal data.
With the investing and finance apps space becoming increasingly cluttered with new players, Forekash is well and truly poised to stand out among the competition with its deft use of AI to provide forecasting capabilities to users.
Image Credit: Forekash