Exclusive: Futuristic High-Speed Transport Systems : Zaha Hadid Architect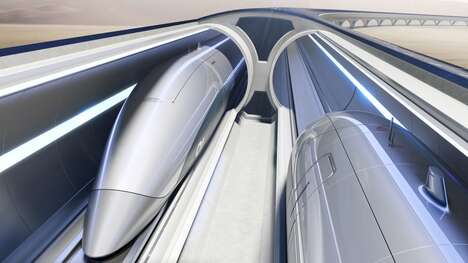 Zaha Hadid Architects, the London-based studio, recently announced plans for a new "near-supersonic" transportation system dubbed Hyperloop Italia that will be located throughout Italy. The high-speed system will feature a series of low-pressure tubes in which the pods will be propelled through and powered by renewable energy. The system can transport riders 100 of miles apart in as little as 35 minutes.
"We are committed to building the most accessible, convenient and safest transportation system in the world using the new generation of environmentally friendly materials with a high recycled content," explained Hyperloop Italia founder and CEO Bibop Gresta.
Italy is not the first country to create a Hyperloop network and follows the footsteps of numerous countries throughout the world.
Image Credit: Zaha Hadid Architects