Exclusive: Gig Professional Income Services : income guarantees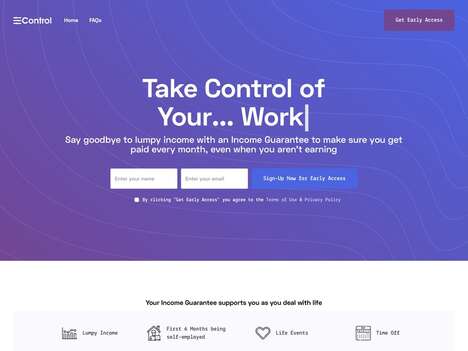 It's common for independent and gig workers to experience income levels that can fluctuate every month which makes it more difficult to plan on a long-term basis, so 'Control' has been created to offer Income Guarantees for added support.
The service works by providing professionals with a flexible way to get paid by ensuring they have money coming in every month instead of on a sporadic or uneven basis. This will help professionals to continue having an income even during periods where they might not be working or between projects.
'Control' is a great solution for the increasing number of professionals making independent work or gigs their full-time method of working and offers access to Income Guarantees for a portion of earned income at a later date.