Exclusive: Goal-Oriented Coffee Makers : blueprint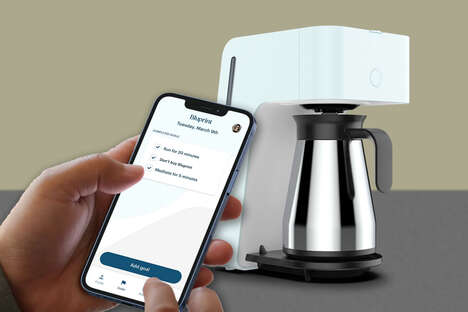 The Blueprint coffee maker sets itself apart from the average kitchen appliance by helping people to achieve their tasks, goals and achievements. The smartphone-connected system brings new meaning to the connection between coffee, energy and productivity and it's oriented for setting daily micro-goals, such as going for a run, meditating for five minutes or reading a chapter of a book.
According to Blueprint, "Existing coffee makers speak only to the functionality of their product, rather than the happiness and motivation for the day that comes from a great coffee as part of your daily routine." With a smartphone, the coffee maker can be programed from anywhere, so long as water is loaded and the coffee is pre-ground and ready to go.