Exclusive: Google Series One Board 65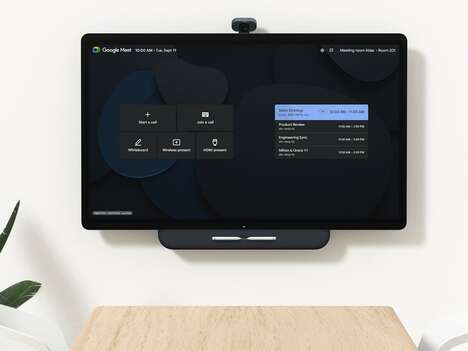 The Google Series One Board 65 is a videoconferencing solution that will help to connect remote team members together in an immersive manner. The system consists of a 65-inch UHD LCD display that is capable of delivering impressive visuals and enables users to connect with one another for collaboration and creation. A 12MP camera captures crisp imagery, and is capable of tilting, panning and zooming to keep the user in the frame at all times.
The Google Series One Board 65 is outfitted with audio isolation technology to help keep distracting sounds from disrupting the user experience and working to amplify voices. The unit is designed to be mounted on a wall or on a mobile stand to suit the needs of any space.