Exclusive: Google Series One Desk 27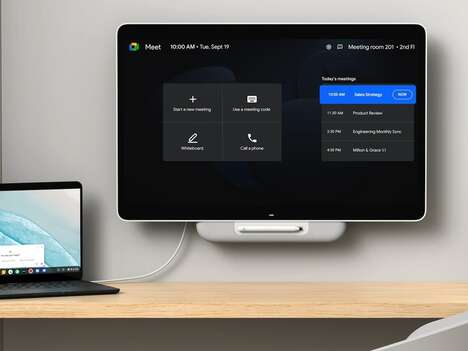 The Google Series One Desk 27 is a multifunctional teleconferencing solution for professionals looking to equip their workstation with everything they need to stay connected. The system functions as a way to connect to calls over Google Meet, while also working as a desk monitor and even a laptop docking station. This is thanks to a 27-inch Quad HD LCD display along with a 5MP camera that captures a 100-degree field of view and a pan and zoom functionality for enhanced focusing on the user.
The Google Series One Desk 27 is outfitted with eight microphones to capture the voice of the user, amplify it and even bloc out ambient noises that might be in the background. The system can be used for connecting a laptop thanks to a USB-C cable.