Exclusive: Grip Assistance Smartphone Cases : Incipio Sustainable Grip Case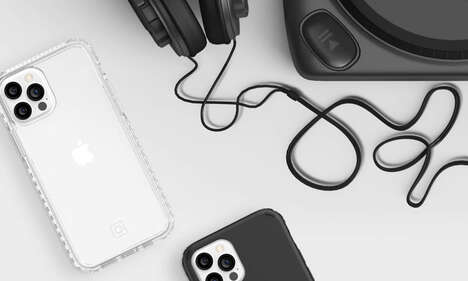 The Incipio Sustainable Grip Case is an eco-friendly accessory for use with the iPhone 12 series smartphones that will provide users with a better way to keep their essential device protected from damage. The case maintains a simple yet modern design aesthetic that is constructed using recycled plastic to give it an eco-friendly edge over other options presently on the market. A series of multidirectional grip assists across the exterior of the case will help users to keep a better handle on their smartphone to prevent drops.
The Incipio Sustainable Grip Case is constructed with Impact Struts that will work to add in drop protection in the event of an accidental drop. This will prevent physical damage like chips or a cracked screen from being incurred with daily use.