Exclusive: Grocery Delivery Drones : drone delivery program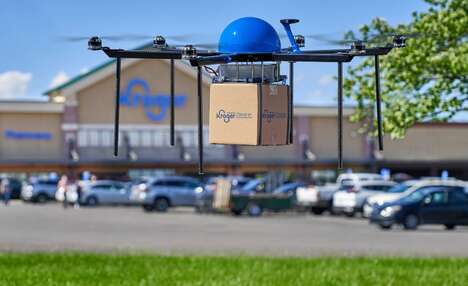 Kroger and Drone Express are exploring the use of autonomous drones for a drone delivery program. The pilot program for grocery delivery gives people the chance to choose their desired dropoff destination, which may be a park, a beach or even a backyard.
Naturally, there are restrictions that limit what the drones carry, and Kroger has curated product bundles to meet customer needs and stay within the five-pound weight limit. Within the baby care bundle, for example, drone delivery recipients will find items like wipes and formula, while the S'mores bundle contains the essentials for making a favorite campfire snack.
The convenient drone delivery pilot program gives people the chance to have eligible orders delivered within just 15 minutes.