Exclusive: Gym-Ready User-Friendly Funnels : WOWHOUSE Funnel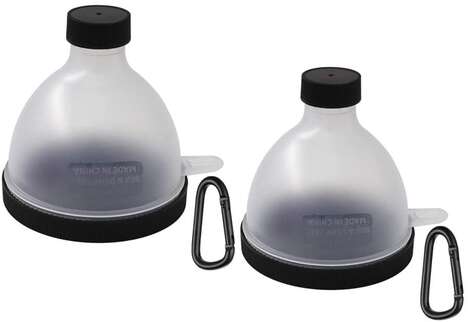 The WOWHOUSE Funnel is an innovative integrated solution for storing and pouring protein powder without making a mess. The funnel, designed by the functional housewares brand WOWHOUSE, looks like the top third of a 2L soda bottle and is capped at both ends. With these ends, the WOWHOUSE Funnel keeps protein powder secure and ready for easy pouring into a shaker bottle or standard PET bottle.
The WOWHOUSE Funnel is made from durable non-toxic polypropylene. The kitchen tool is compact and lightweight, allowing it to go anywhere, whether in a bag or a backpack. The WOWHOUSE Funnel can be purchased independently or alongside the 4-layer, which has a robust organizational capacity, or the Funnelbox, which comes with a snap-in storage container.
Image Credit: Amazon