Exclusive: Hair-Supporting Shower Heads : Nosame Shower Head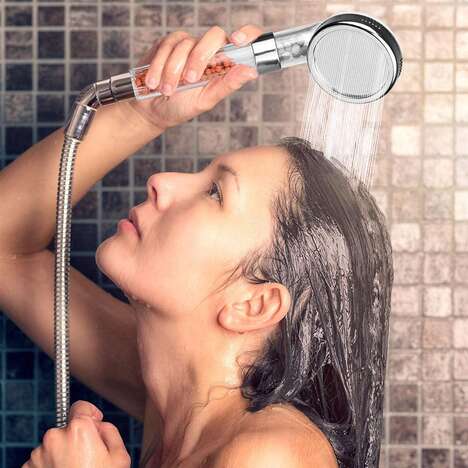 Nosame Shower Head recently gained popularity with a 156% sales increase thanks to a viral TikTok video that praised the device's ability to "increase water pressure and filter water, which is said to keep the hard water from stripping your hair and skin of moisture." The showerhead became extremely popular, with many users testing the product out with "before and after" images of their hair and skin.
The Nosame Shower Head features three modes: rainfall, massage, and jet spray, tailoring the experience to the user's preference. Its famed "filtration system" has multi-layer filter protection, removes excess impurities, softens hard water, and improves hair and skin appearance. Lastly, the showerhead features universal fitting and easy installation.
Image Credit: Nosame