Exclusive: Hands-Free Automatic Toothbrushes : Automatic Toothbrush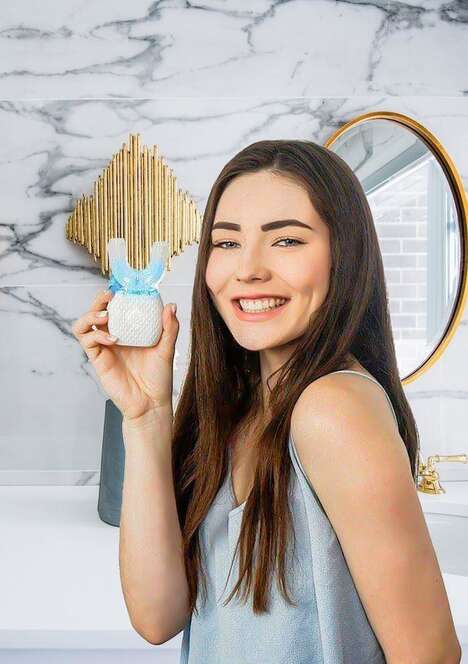 The MYST automatic toothbrush relies on an innovative technology called Expansion Radius Technology, or XRT, to provide a complete cleaning of all teeth at the same time, ensuring that each surface area gets an equal amount of attention. The hands-free toothbrush uses sonic vibrations to break up plaque in the mouth and it provides a brushing experience that's condensed to just 30 seconds.
The automatic toothbrush helps to address the fact that regular brushing can become a problem when there's too much pressure, not enough time or bristles are not regularly replaced. MYST helps to streamline the process of brushing teeth in a way that's automatic and high-quality. The antibacterial mouthpiece has a power button and three active settings to provide a dental-grade cleaning in less than a minute.