Exclusive: HDR-Equipped High-Definition TV Boxes : BT TV Box Pro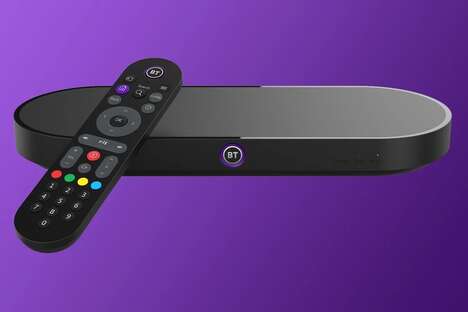 The BT Group announced the release of the BT TV Box Pro, which will facilitate 4K HDR streaming for consumers. The new TV box offers immense upgrades to BT TV's audiovisual experience with the integration of Dolby Atmos surround sound technology and support for ultra-high-definition streaming. The HDR–High Dynamic Range–aspect increases contrast and adds more color for a crisp, ultra-clear viewing experience.
The BT TV Box Pro also comes with a host of convenient features. The box has a built-in one-terabyte hard drive and can record up to 600 hours of TV. Consumers can use the box to record, pause, and rewind live TV as well as record TV remotely with the BT TV app. The BT TV Box Pro is available within the BT VIP Package and will likely be added to other BT packages in the future.
Image Credit: Pocket-lint, Cord Busters, BT