Exclusive: High-End Audio Gamer Headsets : Beoplay Portal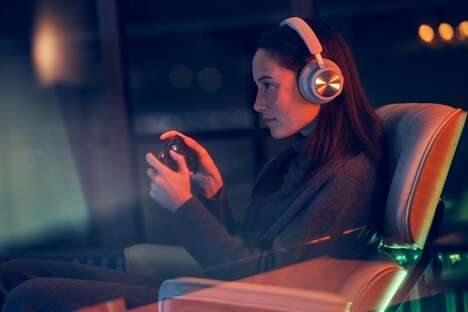 The Bang & Olufsen Beoplay Portal headphones have been debuted by the high-end audio brand as its first foray into the world of video game headsets that will deliver exceptional performance for avid players to appreciate. The headset makes use of a virtual boom arm microphone that eliminates the need for a conventional microphone to stick out of the ear cup. The microphones will automatically eliminate background noise using a specialized algorithm, while the 40mm electro-dynamic drivers and Dolby Atmos technology will offer immersive audio feedback.
The Bang & Olufsen Beoplay Portal headphones make use of active noise cancellation to further put a focus on precision audio and can stream audio through a Bluetooth 5.1 connection or the 2.4GHz channel.