Exclusive: High-Performance eSports Monitors : Acer Predator X25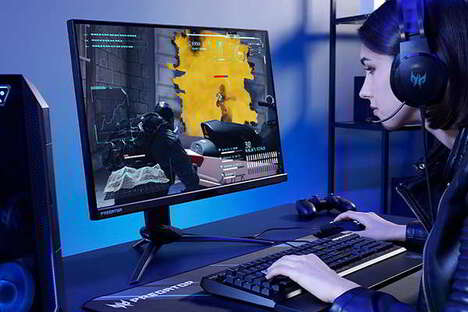 The Acer Predator X25 gaming monitor is a pro-grade piece of equipment for gamers looking to incorporate an impressive multimedia solution into their setup. The monitor is rated to deliver a 360Hz refresh rate for precision graphics that are tear free, which makes it well-suited for use in first-person shooter and racing titles. The monitor is also paired with VisionCare technology that will help users to experience less fatigue when spending extended periods seated in front of the unit.
The Acer Predator X25 gaming monitor features a 99% sRGB color gamut, which will enable it to deliver precision content in an immersive manner. This also makes it suited for professional use by those who require a way to accurately work with color-heavy content.