Exclusive: Identity-Based Inclusive Streaming Platforms : peer2peer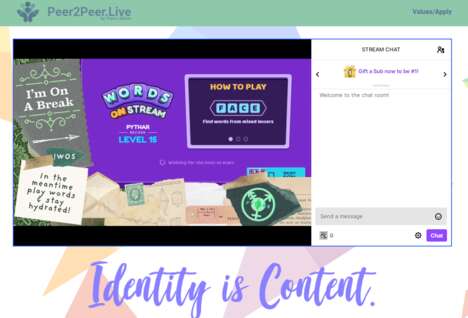 As social justice and identity awareness become more important in society, Peer2Peer by Trans Lifeline is a website that connects users from marginalized groups with Twitch streamers who match those identifiers. The service, hosted on a simply designed, easy-to-use website, allows users to manually select all identity options that apply to them and get matched up with content creators with whom users will feel more at ease. Through this venture, Peer2Peer aims to increase visibility, foster connection, and highlight representation of marginalized groups so often missing in major media efforts.
The Peer2Peer website also features a harassment and discrimination reporting tool to maintain virtual safety and peace of mind in communities that are often targeted in daily life. The website was spawned as a response to the gaps in Twitch's own tagging system and the lack of options for custom community creation on the streaming platform.
Image Credit: Peer2Peer / Shutterstock