Exclusive: Immersive Dating App Features : Tinder Explore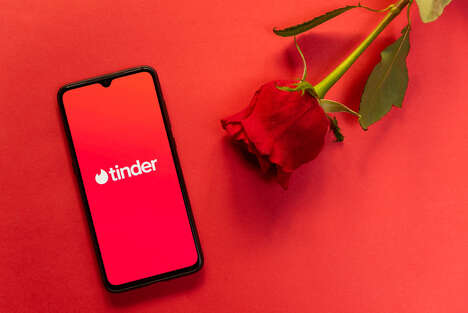 The newly announced Tinder 'Explore' feature aims to provide users with a more immersive and interactive experience while on the popular dating app. Rather than endlessly swiping, the 'Explore' tab will invite Tinderers to discover and sort through matches in a variety of new and innovative ways.
Appearing as a tappable icon at the bottom of the app, the new 'Explore' feature will include the option for users to connect according to shared interest categories such as 'Foodies,' 'Social Causes,' 'Gamers,' 'Entrepreneurs,' Music Lovers,' and more. In addition to the new feature, Tinder will also be bringing back 'Swipe Night,' the popular "choose your own adventure" series that was first launched for a limited time in 2019.
"Today's launch of Explore is a major step in creating a deeper, multi-dimensional, interactive experience for our members that expands the possibilities of Tinder as a platform," said Jim Lanzone, the CEO of Tinder.
Image Credit: Shutterstock