Exclusive: Intuitive Freelancer Finance Apps : freelancer banking app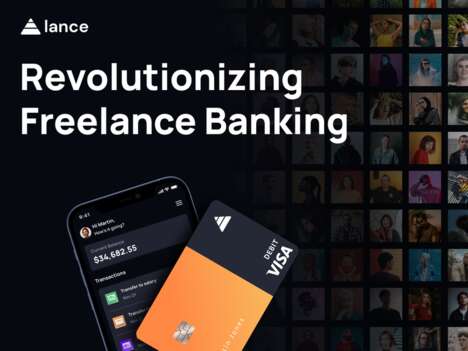 The 'Lance' freelancer banking app takes a different approach to banking for professionals looking to maximize their efficiency when it comes to their specific needs. The app works by having funds put int before automatically allocating money towards different stacks related to salary, savings and taxes before leaving the remainder in the main balance for business expenses. This will eliminate the need to perform the manual dividing of funds to further streamline efficiency for users.
The 'Lance' freelancer banking app will also automatically pay taxes on a quarterly basis to eliminate the occurrence of forgetting to pay them. The app takes a fine-tuned approach to finances that accommodates the ever-increasing number of freelancing professionals who need a better way to handle their money.