Exclusive: IoT-Based Mining Safety Systems : Caterpillar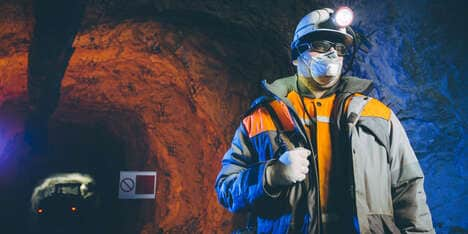 Caterpillar, the world's largest construction equipment manufacturer, has announced the launch of 'Connected Worker,' a 'Guardhat' designed safety and productivity IoT solution for surface mining operations.
The innovative new solution combines wearable smart technology — in the form of a safety hard hat — with real-time analytics to provide miners with on-the-go protection against a wide range of onsite risks and hazards. More specifically, 'Connected Worker' improves safety by tracking a worker's location and alerting them of potentially dangerous situations in real-time.
The multifaceted safety solution consists of three main components: wearable hardware (a physical hard hat), data capturing software, and the broader IoT platform that receives information and sends out safety risks to employees.
Image Credit: Shutterstock, Caterpillar