Exclusive: Learning AI-Powered Robot Vacuums : iRobot Roomba j7+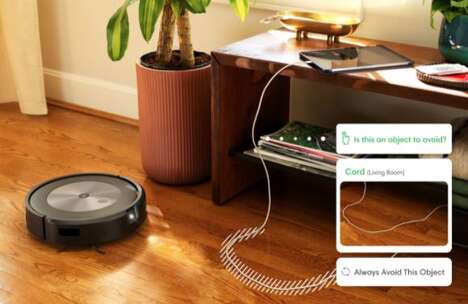 The iRobot Roomba j7+ robotic vacuum is an advanced home cleaning solution from the robotics brand that will provide operators with a unit that is continually learning about its surroundings to help optimize how it works.
The unit features iRobot Genius 3.0 technology that will learn from its surroundings and can be prompted to clean specific areas of the home. The vacuum can avoid items that are commonly found on the floor but need to be avoided like cords and cables, while the unit can also detect pet waste to let owners know a deep clean is required.
The iRobot Roomba j7+ robotic vacuum works with an accompanying base that can accommodate up to 60-days worth of waste before needing to be manually emptied.