Exclusive: Lifesize Toy Car Replicas : Sian FKP 37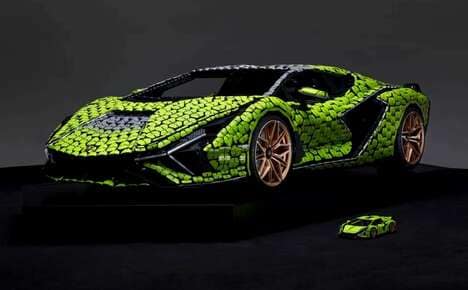 After 8,660 hours and with over more than 400,000 LEGO bricks, Lamborghini built a lifesize replica of its Sian FKP 37. Overall, the LEGO-built sports car weighs an incredible 2.2 metric tonnes. Last year Lamborghini and LEGO partnered up to create a 1:8 replica of the exact vehicle. This year, however, the co-creators decided to push their limits with this realistic version.
A team of 15 dedicated people constructed the automotive beauty. While the team meticulously built the car's frame from LEGO Technic pieces, Lamborghini's signature logo and wheels are practically the only elements not made from LEGO bricks. Surprisingly, the headlights, taillights, and the light stripes along the Sian's side are also made from LEGO pieces.
Image Credit: Yanko Design