Exclusive: Low-Latency Gamer Earbuds : HiTune T2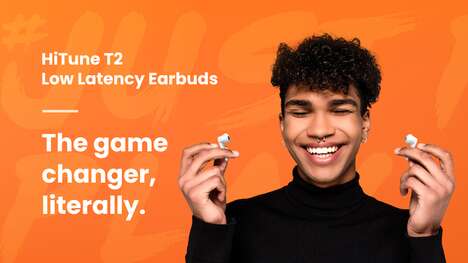 The UGREEN HiTune T2 earbuds are a premium audio solution for avid gamers and music enthusiasts alike that will enable them to enjoy their experiences in a lag-free manner. The low-latency design of the earbuds has them clocking in with 60ms of audio latency to make them great for gaming while at home or out of the house. The headphones also feature 3D sound capabilities and distinct acoustic architecture that is capable of pumping out high-quality audio with ease.
The UGREEN HiTune T2 earbuds comes in a range of color options and have an IPX5 rating for water and sweat resistance, and connect to your choice of device through a Bluetooth 5.0 connection for enhanced dependability.