Exclusive: Manual Smartphone Photography Grips : iPhone camera grip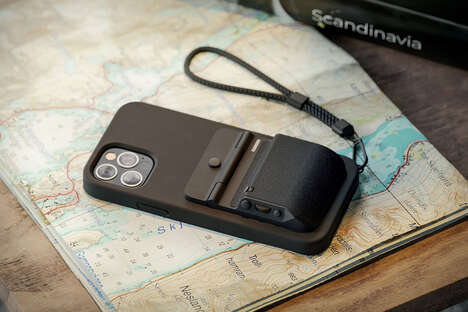 The 'Fjorden' iPhone camera grip is a dedicated photography solution for shutterbugs who utilize their smartphone as their primary means of capturing moments. The accessory works by being attached onto the rear of the smartphone or a case using an adhesive plate and connects to the smartphone wirelessly over a Bluetooth connection. This will enable the grip to be used as a manual controller for utilizing the built-in two-stage shutter button, a zoom lever and even a customizable control dial.
The 'Fjorden' iPhone camera grip is 10.7mm in thickness to ensure it won't add too much additional heft to the smartphone and also functions as a kickstand when required. The unit is powered by a CR2430 coin battery within that will offer up to 12 months of use per charge.