Exclusive: MicroLED Smart Glasses : Xiaomi Smart Glasses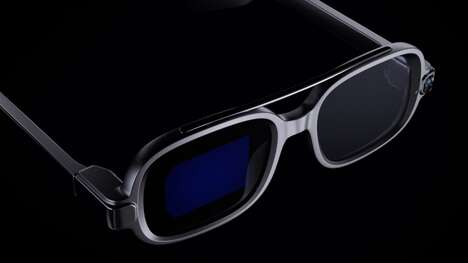 The Xiaomi Smart Glasses are lightweight and feature-rich for displaying messages and notifications, making calls, assisting with navigation, taking photos, translating text and much more. The smart wearable device concept promises a look into an advanced future and they come in at just 51 grams.
Thanks to MicroLED optical waveguide technology, the smart glasses boast a compact display that's bright and displays rich dark colors. With these smart glasses, Xiaomi is clear that the device is "not a 'secondary smartphone display' but an independent smart wearable." In fact, the Xiaomi Smart Glasses integrate a total of 497 components, including miniature sensors and communication modules.
The smart glasses are designed to display important information, in the moment, as it is needed, so that the experience enhances, rather than distracts from, ordinary use.