Exclusive: Miniature Model Desk Sets : factory objects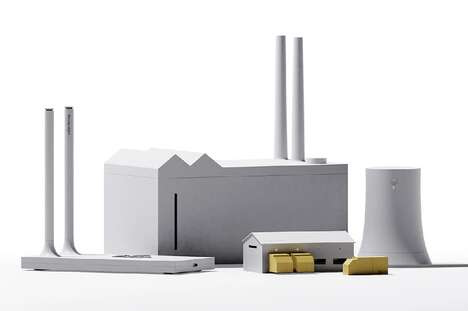 The Factory Objects collection is a fun take on otherwise mundane home and office items. Inspired by the commonality between factories and desk-workers, the collection includes a pen holder, a charging tray, a USB, a USB splitter, a humidifier, and a diffuser.
The humidifier is shaped like a factory and emits smoke from its mini chimneys to create a realistic semblance to factory buildings. Similar to the humidifier are the pen holder and the wireless charger. Inspired by factory smoke pipes, the pen holder boasts two magnets to keep pens upright. Attached to the holder is the charging tray, which can also organize desk stationery. A powerplant-inspired diffuser is a mini replica of the real structure, while the USB accessories take the shape of a truck and a warehouse.
Image Credit: Jaehong Park