Exclusive: Mobile Professional Technology Collections : Lenovo Go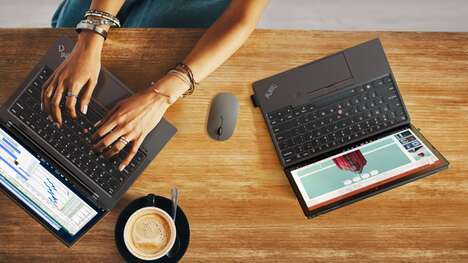 The Lenovo Go products are a new range of technology solutions that are intended to meet the changing needs of today's professionals by enabling them to stay connected when working from anywhere.
The products include the USB-C Laptop Power Bank and the Wireless Multi-Device Mouse, which are both engineered with the needs of mobile professionals in mind to keep them productive when remotely connecting. The USB-C Laptop Power Bank will offer access to 20,000mAh with a 65W output, while the mouse offers control over multiple devices thanks to Bluetooth 5.0 connectivity.
The Lenovo Go products collection is expected to be expanded in the near future and is likely to be welcomed by professionals making permanent changes to their working lives in the new normal.
Image Credit: Lenovo