Exclusive: Modular Meditation Beds : Opus SoundBed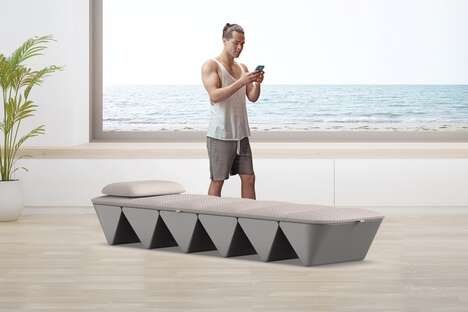 The Opus SoundBed is the brainchild of Yves Behar. Unlike the typical bed, this design is geared towards therapeutic healing practices. Its modular design allows it to fold into itself to create a stylish ottoman when it is not used for its meditative purposes.
Yves Behar of fuseproject designed the foldable therapy bed to provide a multisensorial meditative experience to recharge and restore the body's nervous system. It works by creating a full-body vibrational experience in combination with a spatial sound feature. These two elements focus on helping the body reduce stress by releasing natural hormones associated with happiness and euphoria. In addition, the Opus SoundBed is powered by the Opus Journeys app, where users can set therapy goals and have access to additional resources.
Image Credit: Yanko Design