Exclusive: Mood-Themed Virtual Shops : Verishop Mini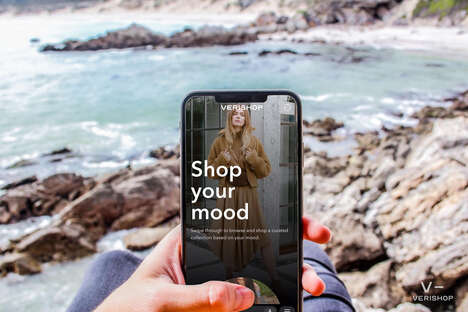 Snap and Verishop came together to create Verishop Mini, a curated shopping experience exclusively for Snapchat that lets users discover fashion and beauty products based on their mood. The newly launched e-commerce experience shares a socially driven format that helps platform users connect with labels like The Line by K, Frankie's Bikinis, Kosas, R+Co and more.
There are 10 themed categories so that Snapchat users can find products to match their style, whether they feel like exploring products that are Free Spirited, Mid-Century Modern or High Glam. Since the experience is socially powered, Verishop Minis integrate with chat features so that friends can share their favorites with friends and get feedback in real-time.
With augmented reality try-on experiences, users can try on different shades of lip products and preview sunglasses.