Exclusive: MSI Summit E13 Flip Evo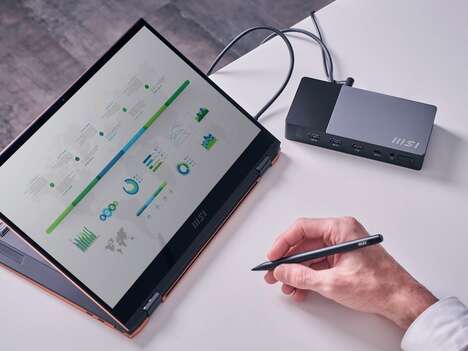 The MSI Summit E13 Flip Evo laptop is a pro-grade computing solution for professionals who require a better way to get work done when at the office, at home or out in the field. The computer features a 16:10 Golden Ratio display that is supported by a 360-degree hinge that enables it to seamlessly transition from a laptop into a tablet at a moment's notice. The system is outfitted with a range of connectivity ports, while a PCIe Gen4 SSD will boost workflow needs.
The MSI Summit E13 Flip Evo laptop is paired with a webcam that will acoustically and visually reduce noise when on video calls. This makes it suited to the increasing needs of users to partake in video calls from virtually anywhere without interruption.