Exclusive: Multi-Platform Gamer Headsets : Razer Barracuda X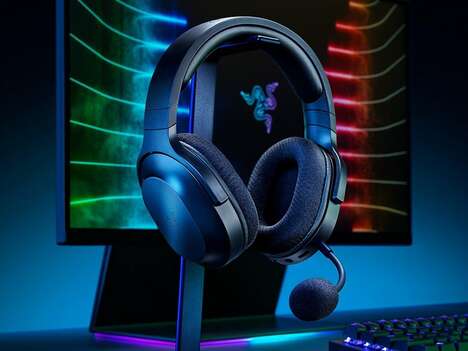 The Razer Barracuda X gaming headset is a peripheral accessory for avid gamers looking for a way to better enjoy the in-game audio experience no matter what system they're playing on. The multi-platform connectivity capability that the headset boasts will offer users the ability to connect it via a USB-C connection, a 3.5mm connection or even a wireless connection. This makes the unit compatible for use with a wide range of gaming systems including the PlayStation, Xbox, Nintendo Switch, PCs and more.
The Razer Barracuda X gaming headset is paired with TriForce 40mm drivers that promise to deliver immersive audio, while a series of controls on the side of the ear cup offer intuitive access to power, volume and more.