Exclusive: Next-Gen Performance eBikes : XION CyberX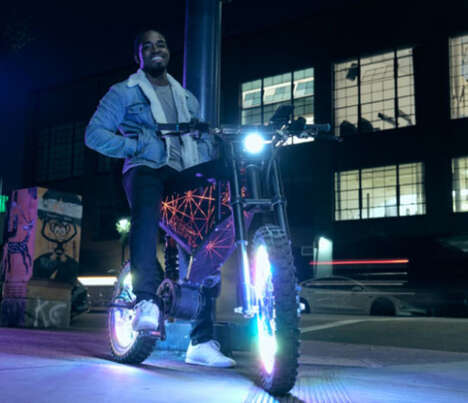 The XION CyberX custom electric bike is a robust transportation solution built with speed and performance in mind to offer riders an experience unlike anything out there. The bike is capable of offering a 50mph top speed, which is further supported by a maximum riding range of 100-miles to make it well-suited for leisure riding or commutes. The bike can accelerate from zero to 30mph in just four-seconds, which makes it a zippy ride that's ready to offer agility when it's needed most.
The XION CyberX custom electric bike maintains a maintenance-free design that is reliable and ready for everyday riding. The bike can accommodate up to two riders and features fat tires that are suited for enhancing stability in off-road environments.