Exclusive: NFT Fantasy Football Cards : fantasty football cards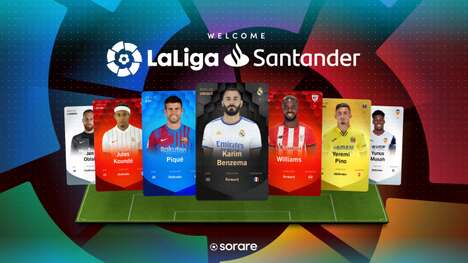 Spain's La Liga is introducing officially licenced digital fantasy football cards as NFTs so that players can trade and sell their assets online in a secure and authenticated way. The deal with fantasy soccer platform Sorare made the NFT cards a reality for fans of Spain's football team and this new move will help to generate a new revenue stream for the clubs and allow buyers to make money with their digital assets.
The value of the cards will fluctuate based on supply and demand, as well as players' performance and actions. Already, the Cristiano Ronaldo card has been identified as the most expensive one at €245,072. Notably, the Spanish league is among the first soccer leagues to sign a major NFT partnership.