Exclusive: NFT-Integrated Art Apps : SketchAR App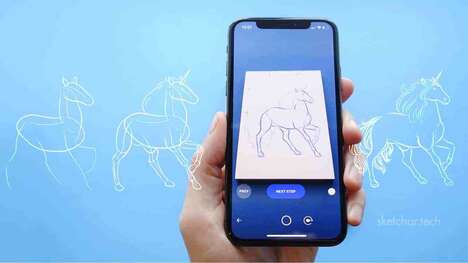 The SketchAR app is a mobile-based art application that empowers users with tools to create digital artwork which can then be sold on the NFT marketplace. Before this new NFT integration feature is fully launched, SketchAR will trial the idea by choosing a Creator of the Week from the community base and selling their artwork on the OpenSea NFT marketplace. Soon after, the devs will enable any users to create and auction NFT artwork made within the SketchAR app.
The SketchAR app uses augmented reality to capture the user's inputs and artwork. The app offers free drawing on a virtual canvas, AI-assisted portraits, drawing courses and tutorials, a Snapchat AR mask creator, and more. The SketchAR app has a thriving community that is almost one million users strong.
Image Credit: SketchAR