Exclusive: Omnidirectional Party-Ready Speakers : LG Xboom 360 RP4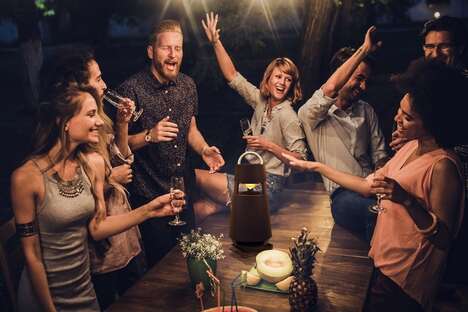 The LG Xboom 360 RP4 portable speaker is a robust audio solution for users looking to enjoy their favorite music both the comfort of their living space and while out of the house. The speaker puts a 360-degree sound experience in the spotlight with a functionality that will blast music in all directions and provide a uniform feedback for everyone in a space to enjoy. The unit is equipped with a 4.25-inch woofer along with a two-inch tweeter and a 29Wh battery that's rated to deliver up to 10-hours of use per charge.
The LG Xboom 360 RP4 portable speaker is built with an integrated light that works in three modes including ambient, nature and party to provide your choice of illumination.