Exclusive: Optimized Power Delivery Chargers : GaN PD Wall Charger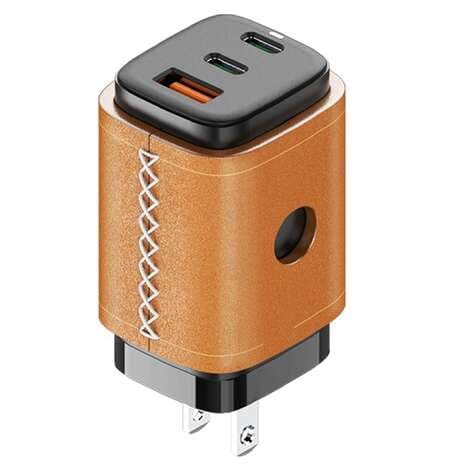 The VogDUO 65W GaN PD Wall Charger is a solution for prosumer technology users that will provide them with a way to keep essential devices seamlessly powered up at all times. The device makes use of the namesake Gallium Nitride (GaN) technlgoy that will deliver up to 65W of power that can be split across three devices at once. This works in tandem with smart IC power management technology to ensure that as much power as possible is sent to the device to quickly and effectively charge it up.
The VogDUO 65W GaN PD Wall Charger is accented by a genuine leather cover on the exterior that is heatproof to enhance it's durability and style during everyday use.
Image Credit: VogDUO