Exclusive: Optimized Safety Wireless Chargers : Belkin Magnetic Wireless Charger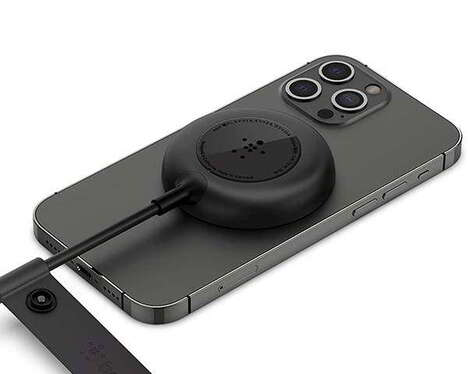 The Belkin Magnetic Wireless Charger is a power solution for smartphone users that will help them to seamlessly keep their device up and running in a safe, convenient way. The charger features a MagSafe-compatible design that will work with the iPhone 12 series smartphones and will magnetically snap into place. A built-in LED will let users easily identify if there is a foreign object detected to help the device get powered up in a safe manner.
The Belkin Magnetic Wireless Charger will deliver up to 10W of power when positioned onto most smartphones with the iPhone having a maximum power allotment of 7.5W. The charger comes with a six-foot cord that can be wrapped with the built-in strap for easier portability.