Exclusive: Palm-Sized Polaroid Cameras : polaroid go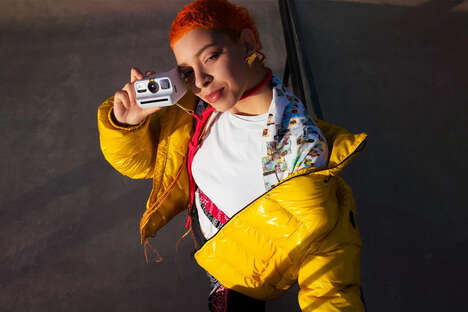 Polaroid recently announced a palm-sized instant camera, the Polaroid Go, which is designed to be both portable and wearable. The novel instant camera, a mere five inches in length and just a half-pound in weight, is shelled in polycarbonate and styled in Polaroid's classic white finish. Alongside a high-performance, USB-chargeable battery, the Polaroid Go is equipped with all the classic Polaroid features like the self-timer, selfie mirror, and accessible double exposure mode.
The instant camera is particularly appealing to travelers and artists looking to snap a quick picture without having to lug around a full-size camera. It comes with a charging cable, neck strap, quick start guide, and safety booklet. The Polaroid Go is available for pre-order, limited to five products per consumer, and will officially launch on April 27th.
Image Credit: Polaroid