Exclusive: Peculiar 3D Printing Techniques : luis undritz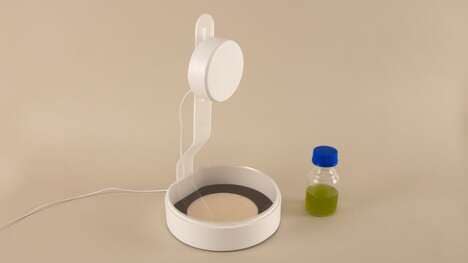 Industrial designer Luis Undritz has unveiled his 3D printer that produces images by projecting light onto algae. The project was erected after the artist began experimenting with how algae reacted to light. Once discovering potential, the designer continued experimenting and, in turn, developed a unique 3D printer.
The printer uses a system called 'phytoprinting,' which essentially projects a negative black and white image onto phytoplankton – a marine alga – to produce an image. The printer is designed in a round shape, differentiating it from the numerous 3D printers currently on the market.
The printer can print with paper, textiles, and ceramics. Phytoprinted images are not entirely durable as they are prone to water damage; therefore, the designer sees this printer as a tool to produce unique aesthetics.
Image Credit: Luis Undritz