Exclusive: Personalized Audio Technology Headphones : SoundID personalized audio technology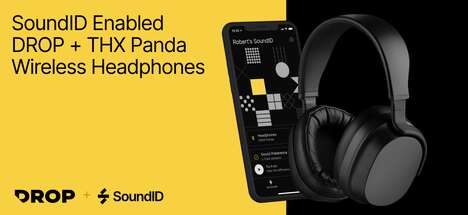 SoundID personalized audio technology is integrated into the new Drop and THX Panda Wireless Headphones. Sonarworks and Drop's partnership led to the groundbreaking audiophile headphones offering audio at its purest, free of distortion and wires.
The advanced audio technology also includes SoundID's Advanced Parametric EQ feature. With its advanced audio features, SoundID unlocks an unmatched level of audio preset customization to the user's individual sound profile. A free profile setup on the headphone's app identifies individual SoundIDs and automatically saves the preferences to the headphones. Users can even reset the frequency response curve to its flat state.
Smart algorithms and machine learning evolve with the listener over time to offer the best possible personalized sound quality. By moving away from the traditional one-size-fits-all approach, SoundID represents a paradigm shift in audio quality.
Image Credit: Sonarworks