Exclusive: Post-Hospital Care Apps : Laguna Health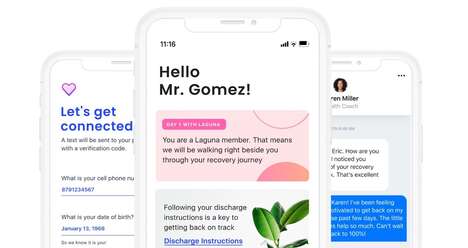 Laguna Health, a digital recovery assurance company, has announced the launch of a brand new app to help patients manage their at-home care following discharge from the hospital.
The innovative app will provide post-discharge patients with 24/7 access to a digital care team made up of behavioral care providers and coaches. Moreover, it will also offer them a range of useful resources such as case-specific recovery plans, educational information, and video or chat appointments.
Laguna health's new app is currently being used in a clinical trial with NorthShore University HealthSystem in Chicago. "Our early clinical studies with leading providers like NorthShore Health System are proving that digital-first care is the path forward to improving patient outcomes and driving down costs," said Yoni Shtein, the cofounder and CEO of Laguna Health.
Image Credit: Laguna Health