Exclusive: Prep Deck Meal Prep Kit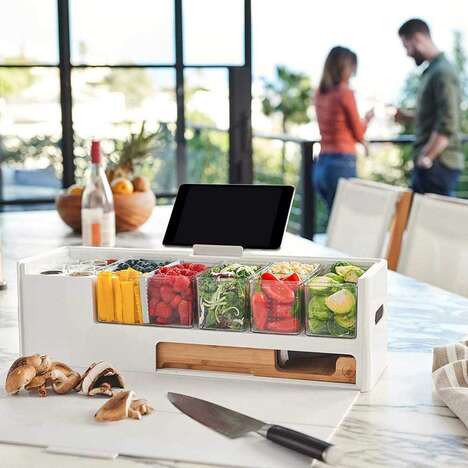 The Prep Deck Meal Prep Kit saw a 44% sales increase after the product was showcased on a viral TikTok video for its efficient and practical design. The kitchen gadget from Prep Deck is marketed as having "everything you need to prep your meals in one space," with the features being displayed on the video.
The Prep Deck Meal Prep Kit was designed to efficiently fit into itself for storage and boasts a generous-sized cutting board, 15 BPA-free meal prep containers that include five large-sized bins, two medium-sized bins, two small-sized bins, and six mini-sized mins – all with measurement markings in ounces, cups, and milliliters. Also, the gadget has a removable 13" trash bin and utensil storage such as a grater, a zester, a juicer, a slicer, a garlic grater, a vegetable peeler, and a bottle, among others.
Image Credit: Prep Deck