Exclusive: Promotional Science Videos : ready-to-drink cocktail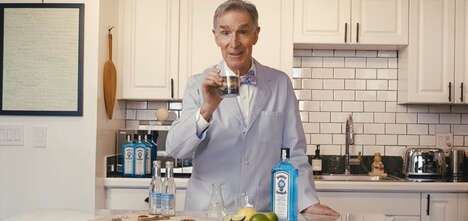 Bombay Sapphire is launching a new series of explainer videos with Bill Nye, in order to promote its Bombay Sapphire & Tonic product, which is the brand's first ready-to-drink cocktail.
The marketing campaign is accessible on Bill Nye's Instagram and includes a three-part series with the famous TV personality, where Bill Nye will explain the science behind a gin and tonic. The first video explainer was released on April 9, which is also National Gin and Tonic Day.
The campaign leverages nostalgic elements by marketing a product with a familiar TV personality. The product is also part of a market that is rapidly growing. Ready-to-drink cocktail products are becoming increasingly popular, especially among millennial consumers due in part to convenience.
Image Credit: Bombay Sapphire