Exclusive: QR Code Art Galleries : outdoor galleries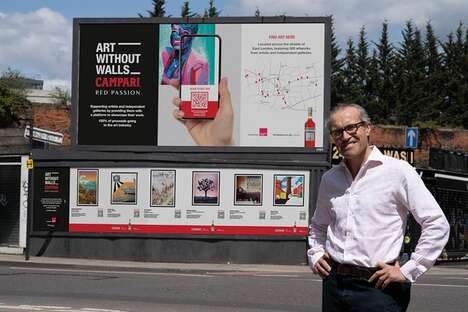 Campart worked with Affordable Art Fair to create outdoor galleries in spaces that are usually devoted to advertisements. In all, 500 pieces of artwork were showcased in place of ads, helping to support artists and independent galleries that have been impacted by the pandemic. Curated by Will Ramsay, founder of the Affordable Art Fair, Art Without Walls aims to inspire creativity and boost visibility.
Each piece is paired with a QR code so that people passing by can purchase pieces of art, and 100% of the proceeds are poured back into the art industry. Open for a limited time, the Art Without Walls collection website helps to highlight the UK's largest outdoor art gallery.