Exclusive: Real-Time Feedback Cyclist Computers : Beeline Velo 2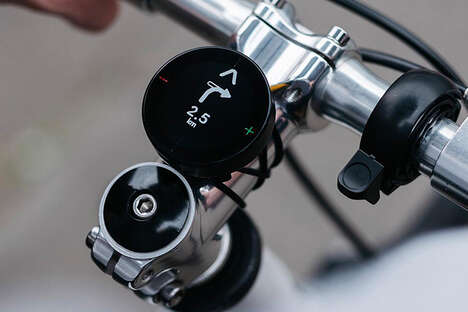 The Beeline 'Velo 2' cycling computer is an advanced piece of equipment for cyclists that will help them to easily make their way on urban roadways without having to become frustrated with the constraints of conventional equipment.
The computer maintains a compact design that can be easily added onto virtually any handlebars and is outfitted with GPS connectivity to help riders find their way. The device also makes use of rider-informed mapping technology to take real-time feedback into account to help cyclists support one another with pertinent information about what's happening on the roads.
The Beeline 'Velo 2' cycling computer will deliver up to 20-hours of use per charge and is inexpensively priced at $109 with early bird supporters able to get it for as low as $79 with a pledge via the product's Kickstarter campaign.
Image Credit: Beeline