Exclusive: Remote Business Collaboration Platforms : MyWork by PeerBie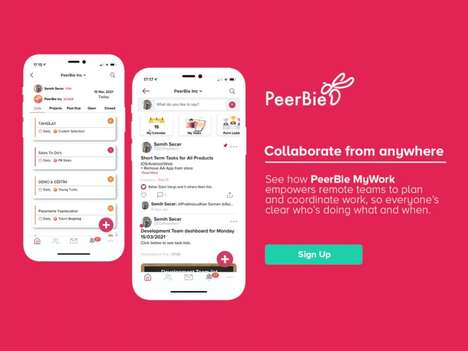 Many professionals often have to deal with a number of different platforms and apps related to their business doings, which is something MyWork by PeerBie aims to change with an efficient, all-in-one design.
The platform functions as a way for professionals to keep in touch with one another and even allows them to collaborate when they might not otherwise be able to. The platform also provides a way to manage projects, handle TT management, customer management and more in one unified product.
MyWork by PeerBie has been developed as a solution for professionals from small or large enterprises as well as those in the nonprofit sector and even retail. This will position it as perfect for a wide range of teams and professionals to implement into their workflow.