Exclusive: Retro-Styled Instant Cameras : Instax Mini 40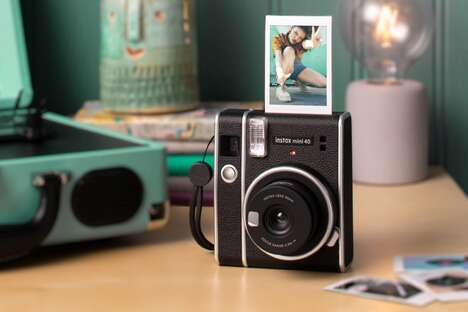 The Fujifilm Instax Mini 40 instant camera is a compact, functional and fashionable photography solution for avid shutterbugs who are looking for a way to capture moments in a thoughtful manner. The camera implements a very simple user experience that only requires photographers to press the shutter button to capture scenes that will then be printed out immediately. The unit can be used in both standard mode and selfie mode to suit different shooting needs.
The Fujifilm Instax Mini 40 instant camera maintains a truly retro design aesthetic that will call to mind equipment from decades past, but incorporates some of the best functions today. The unit will thus be right at home within the collection of avid shutterbugs with an interest in retro photography.