Exclusive: Ristretto 303 FS Electric Bike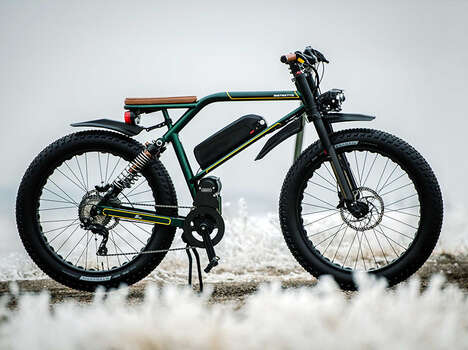 The Ristretto 303 FS Electric Bike is a powerful yet lightweight eco transportation solution for riders and explorers alike looking to enjoy an impressive experience when taking to off-road environments. The bike is powered by a 3500W mid-drive motor that enables it to achieve a top speed of 40mph, while the battery will offer up to 55-miles of range per charge. The bike is equipped with a waterproof LCD display for intuitive control, while also featuring enhanced personalization functionality, GPS and more.
The Ristretto 303 FS Electric Bike is a limited-edition model that will be available in 10 colors to choose from, but with just 500 examples being produced. The bike maintains a motorcycle-like design that is almost like a modernized version of classic cafe racers.