Exclusive: Rugged Pet Tracker Cases : Nomad Rugged Pet Tag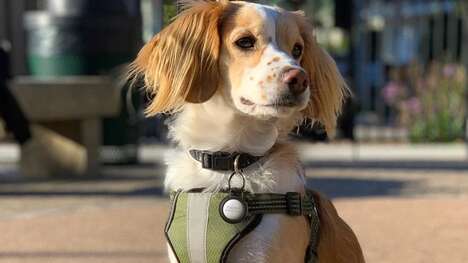 The Nomad Rugged Pet Tag is a new aftermarket accessory for use with the Apple AirTag to help users keep a closer eye on their furry friend in the event that they become lost. The tag features a durable design that boasts an IP67 rating for water and dust, while also having a customizable metal tag that can be engraved with contact details. The tag can be easily attached onto a pet's collar to offer a durable way to keep an AirTag attached, while also functioning effectively with anything else desired like a set of keys.
The Nomad Rugged Pet Tag is priced at $29.95 and is one of a growing number of aftermarket accessories being created for use with the latest Apple-branded smart item tracker to further streamline use.