Exclusive: Seamless Device-Switching Earbuds : Morph Bluetooth earbuds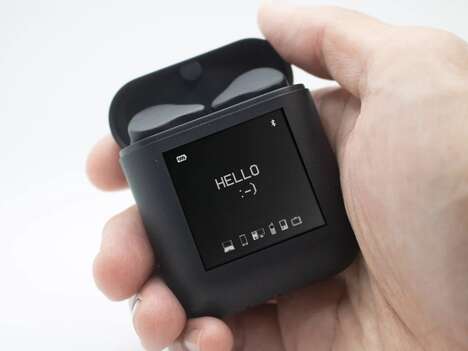 Shifting between different devices when using a pair of wireless earbuds usually means performing some kind of gesture or change which can be cumbersome, so the Morph Bluetooth earbuds are positioned as a more efficient alternative. The earbuds feature a wireless functionality that will pair seamlessly with your choice of device and come with a smart charging case for storing and powering them up. The case is equipped with a built-in display that will let users keep an eye on the charge level, which device they're connected to and allow for seamless switching to maximize efficiency.
The Morph Bluetooth earbuds will deliver up to 24-hours of use per charge, which is further enhanced to 50-hours with the accompanying charging case.