Exclusive: Silicone DSLR Lens Protectors : Pelican Rugged Lens Cover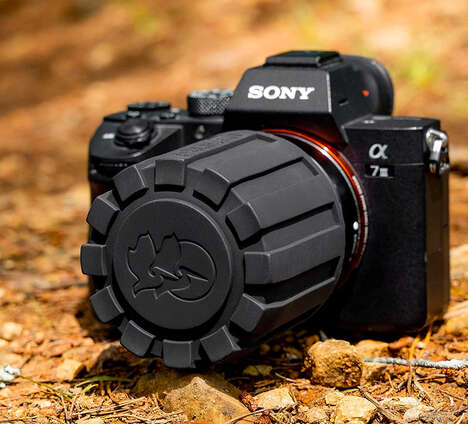 The Pelican Rugged Lens Cover is an aftermarket accessory for photographers to help them keep their equipment protected from the elements when out in the field. The accessory is designed to be used with any size of lens and features a silicone construction that is high-density to help easily stretch over the exterior of the component. This will work to keep the delicate glass covered, while also preventing moisture and dirt from getting inside where it would cause serious problems for shutterbugs.
The Pelican Rugged Lens Cover is also rated to deliver impressive protection from impacts sustained from being dropped to prevent the occurrence of the lens being rendered inoperable after being accidentally dropped during use.