Exclusive: Skateboarding-Inspired Sandwich Ads : Drop In To Win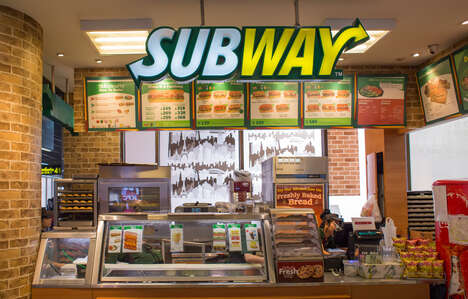 Subway® restaurants recently partnered with Tony Hawk to launch the new 'Drop In To Win' contest. The famous skateboarder is featured in the brand's newest campaign, showcasing an epic trick on social media while ordering his #MySubwaySub meal. The athlete is encouraging fans to do the same.
From Thursday, June 10th to Tuesday, June 22, fans can enter on social media to win custom, one-of-a-kind merch, and Subway gift cards. Additionally, one lucky winner will get a custom skateboard featuring their #MySubwaySub sandwich along with a one-on-one chat with Hawk himself.
"It doesn't matter if you even skate, I just want to see you drop in on social and share your go-to #MySubwaySub," said Hawk. "I'm excited to see what everyone comes up with and to share this one-of-a-kind custom gear with the winners."